Picker's Supply Presents
Fredericksburg Songwriters' Showcase
A Monthly Concert Series Featuring Original Acoustic Music
Friday, May 30, 1997, 8 pm
This Month's Songwriters ...
| | | | |
| --- | --- | --- | --- |
| David Alberding | Randy Barrett | Matt Holsen | Lisa Taylor |
Picker's Supply Concert hall
902 Caroline St., Fredericksburg, VA (entrance in alley around back)
Admission $5.00
---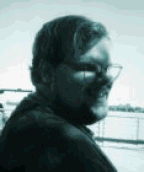 A formally trained performer and songwriter who uses his voice and presence in the telling of the unique stories he has created. Blending together elements of folk, rock, jazz and blues, David Alberding creates characters with his voice and his words that share with you an insight into the human condition.
If you asked singer-songwriter David A. Alberding what he would be doing if not performing, the answer wouldn't come quickly. Music has always been an important part of his life; important enough that, in 1995, he left his day job to pursue music full time. That decision, though financially difficult, has paid off in other ways for Alberding. After only a year, he has become recognized as a major contributor to Washington area music, receiving a nomination for a Washington Area Music Association WAMMIE award in the contemporary folk vocalist category. Twice now he has entered the Mid Atlantic Song Contest, sponsored by the Songwriters Association of Washington, and twice he has scored as a semifinalist for his songs "Heavy" and "Circle of Three." This recognition, in combination with the experience and the friendship he has gained, has made this a pretty good year for David. What would he be doing if not performing? " I'm glad I don't have to answer that."
Randy Barrett is a growing presence on the acoustic scene. His songwriting has won numerous awards
(including First Place in the Folk category for "Hold Me Forever" in the 1995 Mid-Atlantic Song contest) and his soulful baritone is gaining fans wherever he goes. Randy garnered the 1996 Washington Area Music Association award (WAMMIE) for Best Male Vocalist in the Traditional Folk category and his CD Each & Every Day has gained accolades from a wide variety of listeners. It features eight originals and two updated classics and has a stellar lineup of supporting musicians including Mike Auldridge, Buddy
Charleton, Jon Carroll, Pete Kennedy, Dede Wyland and Grace Griffith.
"Indeed, if Barrett never wrote another lyric he easily could get by on his singing alone, thanks to his handsome, rough-hewn baritone. It's a storyteller's voice, personable and persuasive, and it swiftly brings to life the characters who populate his ballads and love songs."--The Washington Post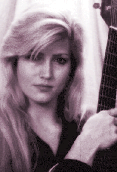 Lyrics, guitar, voice, and heart come together into one instrument that Lisa Taylor handles with the grace that proves the artist; it becomes clear that she is one of those rare people who can communicate, completely, through words and music.
She is a 1995 Kerrville New Folk finalist, has been featured nationwide on folk and acoustic radio shows such as "Traditions" with Mary Cliff, Dick Cerri's Music Americana Showcase, and has appeared on cable television's Metropolitan Magazine and Songwriter Showcase.
Lisa has received numerous awards for her songwriting throughout the Mid-Atlantic region, and her debut CD, Sibling Rivalry, has garnered her an astonishing 7 nominations for 1996 Washington Area Music Association (WAMMIE) awards, including Best Album, Best Female Vocalist, and Songwriter of the Year.
" songs that are innocent and knowing, tender and pungent, whimsical and wry....she uses her soprano expressively, exploring the contrasting emotions with warmth, conviction and vitality"The Washington Post

" A superbly wonderful entertainer, Lisa Taylor is a master in the craft of reaching out to everyone in the audience. Her songs are about 'real life' and will touch everyone at some point in the performance. She is truly a pleasure to listen to."Dave Caouette - Stringfellows
" Sibling Rivalry is one of the best new CDs to come through my mailbox this year. I usually mark good cuts for airplay on the back of the jewel case; Sibling Rivalry has blue dots up and down the list."Frank Gosar - KLCC 89.7 FM, Eugene OR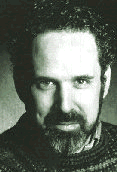 Matt Holson is a unique perfor mer. His trademark is a powerful solo guitar style that draws on pop, rhythm & blues, country, jazz, latin and even classical styles. As a singer he's equally at home with a Duke Ellington tune, a foot-stomper from John Prine or a mariachi song. As a songwriter Matt covers a wide range as well, from country-tinged anthems to driving R&B tunes, with a couple of wistful jazz ballads thrown in. His songs are thoughtful, sometimes wry musings about quarreling lovers, lost faith, old regrets, and how love just might win out anyway. He mixes them with gems from a large repertoire (about 800 songs) that spans seven decades, several styles and two languages (he lived for years in Spain and Chile and still loves to sing in spanish). Matt's show is full of vocal and instrumental fireworks: agile scat solos, a startling "vocal trumpet" and his distinctive guitar playing that seems to be bass, rhythm and lead combined. It's not all flash, though. Often a simple, direct rendition of a classic song is a high point in the show. Then there's his notorious Russian baritone version of "Country Roads,&quot ; a rabble-rouser that can get folks doing Cossack dances in the aisles. Impressive musicianship, a powerful, versatile voice, and an endless trove of musical treasures to share. . . it all adds up to a show you will not forget. Listen to Matt Holsen. You'll want to listen again and again.
---
What's up next --
The June 27 show includes Bill Parsons, Jesse Paledofsky, Cathy Horner, and another player to be named later. Bill Parsons is rapdily achieving national prominence. Many of you may have noticed his article in the last Performing Songwriter magazine. Cathy Horner dazzled the locals last year with her guitar work.
The July 25 show includes Mary Flower (mark your calendars for this one!), Damian Siford, Bob Gramann, and Sara Landymore. Mary Flower is an outstanding blues artist. Sara is at the center of the music scene in Northern Virginia. In addition to performing in her unique style, she is very supportive of other musicians in the area. This will be an exciting show.

---
For more information call (703) 373-3624 or send e-mail to Bob Gramann at bobgramann@interserf.net.
Songwriters interested in performing may send tape and promo to:

Bob Gramman
122 Laurel Avenue
Fredericksburg VA 22408

Want to get e-mail announcements about Fredericksburg Songwriters' Showcase and Bob Gramman's scheduled appearances? Send e-mail to Bob at bobgramann@interserf.net.
---
Links to other Songwriters Showcase Web pages
Sites on the WWW with links to Federicksburg Songwriter's Showcase (Thanks!)
URL for this page: http://www.mwc.edu/ernie/songwrite.html
Last Time I changed anything on this page: Friday, May 9, 1997
Page put together (with info & pics from Bob) by Ernest Ackermann.


Send rants/rave to above mentioned Ackermann at ernie@mwc.edu

FROM the fortune list ...
Every pea helps to fill the peck.