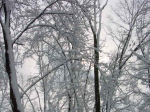 This bibliography presents selected English-language articles and other works that are useful in understanding Google Book Search. It primarily focuses on the evolution of Google Book Search and the legal, library, and social issues associated with it.
Trent Reznor has decided to give a little promotional boost to the bands that will be opening for him on his summer tour, including A Place to Bury Strangers, Does it Offend You, Yeah?, Crystal Castles, and Deerhunter. Via the NIN website:

photo

I truly believe A Place to Bury Strangers deserves the great amount of recognition that appearing on this EP will hopefully garner them. They're already gaining ground everywhere, so this will merely accelerate a process that the same result otherwise.

PS: A tribute to guitarist, adept at districarsi in the maze of effects, despite being the only guitar proves to be an impeccable sound bomb

A Place To Bury Strangers – they may be ear-bleedingly loud but beneath the distorted chaos they've also got the tunes. The next New Yorkers to keep your eye on.

this debut UK EP from the band is something really special,

I know I said there wasn't much happening in NYC but I lied–sort of. A Place to Bury Strangers are from Brooklyn. I haven't heard this kind of fuzz-guitar noise since the Jesus and Mary Chain came through.

potos

photos

A Place to Bury Strangers' self-titled album has an undeniable underground retro post-punk feel of late-'70s Manchester. It's a movement that dates back to when Joy Division and This Heat pioneered the cold, droning sounds that defined a genre.