Switching to WordPress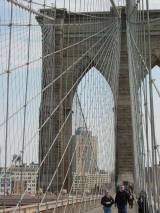 I've changed from using MoveableType to use WordPress for the software supporting this blog. It just seems so much easier to be using WordPress.
In case you were one of the handful who have an RSS feed from WebliminalBlog, the new/current feed is http://cherrycoated.com/wordpress/?feed=rss2
I'm also going to have to find another web hosting service for webliminal.com. My current package at cihost.net doesn't support the versions of mysql and php that I need for WordPress and the folks at cihost.net don't seem very interested in accommodating my needs. WebliminalBlog is currently situated at cherrycoated.com hosted by 1and1.com.
This Web is a web.

--

| | |
| --- | --- |
| U.S. Deaths Confirmed By The DoD: | 3422 |
| Reported U.S. Deaths Pending DoD Confirmation: | 9 |
| Total | 3431 |
DoD Confirmation List
Latest Coalition Fatality: May 22, 2007
Source: http://icasualties.org/oif/
Posted by ernie at May 23, 2007 08:29 AM | TrackBack