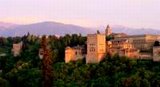 A Place To Bury Strangers took the stage at midnight, which is a more likely reason than any on why this write up took so damn long. Hump day at midnight is a terrible time for information retention. My most vivid recollection was of an overpowering feel from the full assault of APTBS's billowy noise. Not to get melodramatic, but it literally felt like I was getting blown away.

The Indigos live return as they fulfil the re-arranged support slot with A Place To Bury Strangers at The Barfly, in Birmingham, on Saturday 29th November,

Across town that same evening for the 21+ folks – the Best New Music anoited A PLACE TO BURY STRANGERS, the "loudest band on the east coast" will be headlining their first R5 show with THE COBBS and the much blogged about AMAZING BABY (from nyc – featuring former ink and dagger member don devore!)

The New York three-piece – yes, that's right, such a crescendo of noise that sounds like the planet caving in is made by just three human beings – had spent their formative years between 2004 and 2006 honing their repertoire, no doubt enhanced by frontman/guitarist Oliver Ackermann's reputable Death By Audio effects pedal sideline that saw some of his handmade creations like the Interstellar Overdriver and Total Sonic Annihilation used and tested for the first time with his new musical cohorts after the dissolution of his last outfit, Skywave.