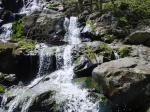 Flipswap makes it easy for you to get something out of your old cell phone. Choose any of the options below and you'll be doing yourself, and our environment, a favor.

we saw the best band of the festival and the worst/dodgiest venue of the festival. We saw A Place to Bury Strangers, who were brilliant grunge/fuzz/distortion/noise/rock/atmosphereic/rad.

Pingdom stores a lot of monitoring data every single day, and considering how much we take today's storage capacity for granted, it's interesting to look back and get things in perspective. some interesting storage devices from the early computer era.

Power will soon belong to those who can master a variety of expressive human-machine interactions.
—
U.S. Confirmed Deaths
Reported Deaths:
4115
Confirmed Deaths:
4115
Pending Confirmation:
0
DoD Confirmation List