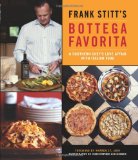 This recipe is slight modification of one from  Frank Stitt's Bottega Favorita: A Southern Chef's Love Affair with Italian Food
, another impulse check-out from our local library, CRRL. We enjoyed it and will definitely make it again.
I used:
1 tablespoon organic Spanish olive oil
2 tablespoons organic butter
1 heaping cup of sliced spring onions or leeks
3/4 pounds of asparagus, the hard ends snapped off
one carrot cut into small pieces
1 cup of peas
1 small bag of fresh snap peas.
1/4 cup or more as needed of heavy cream
1/2 pound of whole-wheat penne
1/4 cup chopped mint
1 tablespoon chopped fresh chives
2/3 cup grated parmigiano-Reggiano or pecorino romano
finely grated zest of one lemon
Heat the olive oil and butter in a large skillet. Add the onions and leeks and cook gently until very soft – at least 10-15 minutes.
Bring a large pot of water to boil for the pasta.
Bring a large sauce pan of water to boil for the vegetables. Add the asparagus and cook fro 1 minute, then add the carrots and cook for 1 minute, then add the peas and cook for another minute.  Strain and add to the pan with the onions. Add the cream and put it aside until the pasta is done.
When the pasta is al dente, drain and add them to the pan with the onions, vegetables, & cream. Heat for a couple of minutes and add the mint, chives. 1/4 cup of the cheese, and the lemon zest.
Serve in bowls with cheese for sprinkling, some nice bread, and good drink.