We drove to jonesborough, Tennessee on October 19. As usual Lynn did all the driving. We traveled on interstate 81 most of the way. Scenery was nice but lots of cars and trucks
We had a reservation at Franklin House BNB where we spent the night. The item got is tickets for "A Spot on the Hill" a one hour performance telling the stories of several people who were in the local cemetery.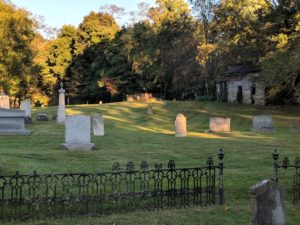 The performance was at the cemetery. Interesting stories. Jonesborough is where national story tellling competitions and held.
After that we walked around town. Bought some CBD oil at a hemp store. There was obviously a party or outdoor music going on in town. We were directed to the local distillery where a band was performing outside. I think it was an event to promote breast cancer research.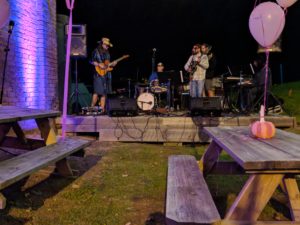 ≥
Today we drive to Nashville to visit with David Popkin and Pam. And see Oliver and APtBS on Monday. It seems we'll have a drive in the rain.