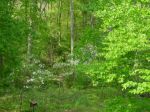 Fortunately, a year and a half later, Eric noted A Place to Bury Strangers playing on Sirius Radio and referenced an old Pitchfork review he had read about them and today I am very happily reunited with the sounds of Ackermann. Kismet!

Resolver One blends a familiar spreadsheet-like interface with the powerful Python programming language to give you a tool to analyse and present your data.

It's noteworthy that from the description given in the article, even running your own DNS server won't stop this, unless said DNS server is either running custom software to never service unknown names, or it's completely inaccessible from the outside. Any DNS server that both sender and recipient can talk to will work for what he has, though it can almost certainly be detected via audit logs.
All this reminds me of a friend who used to talk about IP tunneling over DNS, because DNS was usually a deliberately open port in any firewall. This would allow him to run programs talking to non-standard ports by going through the IP-over-DNS gateway, then having another end of the tunnel on his home machine to send packets out. No idea whether or not he ever actually did it, but there is software out there to do this…
Posted by: Bryan Feir at December 17, 2008 5:44 PM

Most Web Polling software are free, intuitive and require no technical knowledge but the only problem is that there are just too many polling services available and picking the one that best fits your requirement may not be that easy. The following guide therefore highlights the unique features of all the popular web polling software around and this should help you make the right choice quickly.