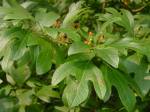 Podcast users can choose the right tool fitting their requirements.
Podcast providers can optimize their content for the most popular Podcatchers.
Podcast developers can check out feature trends and user needs.

Podcasting software can help you create professional sounding podcasts and facilitates publication to your blog, your website or a podcast directory. This is more than what audio editing software alone can do; audio editing programs generally do not support tag and feed creation.