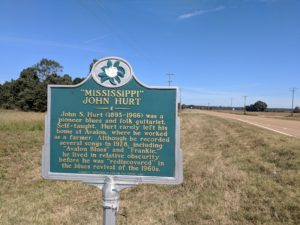 Drove from Oxford to Clarksdale via Avalon – Home of Mississippi John Hurt. Nothing there but a dirt road and some broken down, decorating shacks/buildings.
Then took a semi-paved road to Money where Emmet Till was abducted and killed. remote areas. Small towns. Only agriculture, mostly cotton. Our primary destination was Clarksdale MS. Lots of Delta blues lore and music there. We stayed at the Shack-Up Inn the self proclaimed lest American Bed and Beer establishment. Spent the night in a converted share cropper's shack.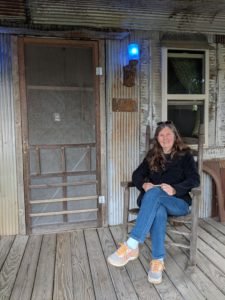 Heard acoustic blues at the Inn then went into town to hear blues at Ground Zero and reds. A full music night. Ate chicken wings at Levon's. It was very neat to hear all that music in a variety of settings. Rain started overnight.  Many puddles the next morning as it continued to rain.